PREMIERE
SCALP MICRO
PIGMENTATION STUDIO IN
NEW JERSEY
HAIR TATTOO STUDIOS
IN MANALAPAN NEW JERSEY (NJ)
FOR BOTH FOR MEN & WOMEN
Scalp Micropigmentation (SMP) Clinic located in Manalapan NJ offers a modern solution to hair loss
TOP-RATED HAIR TATTOOS IN NEW JERSEY (NJ)
VOTED BEST SCALP MICROPIGMENTATION NJ STUDIO
We recognize you have a choice of providers, and we appreciate your business. For this reason, we make every customer journey special through the provision of world class results, state-of-the-art studio, and VIP service for every client.
We are passionate about your satisfaction. We understand the anxiety of hair loss and how we've helped both men and women leave it behind.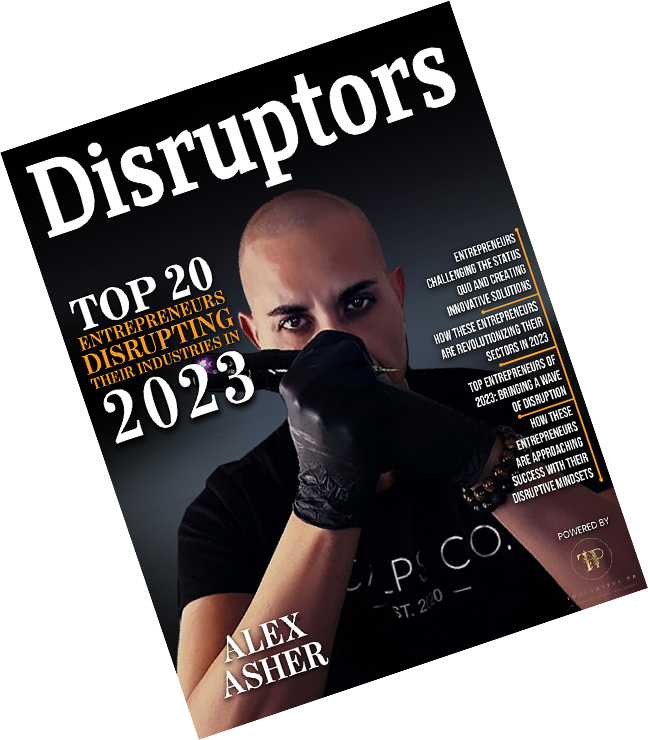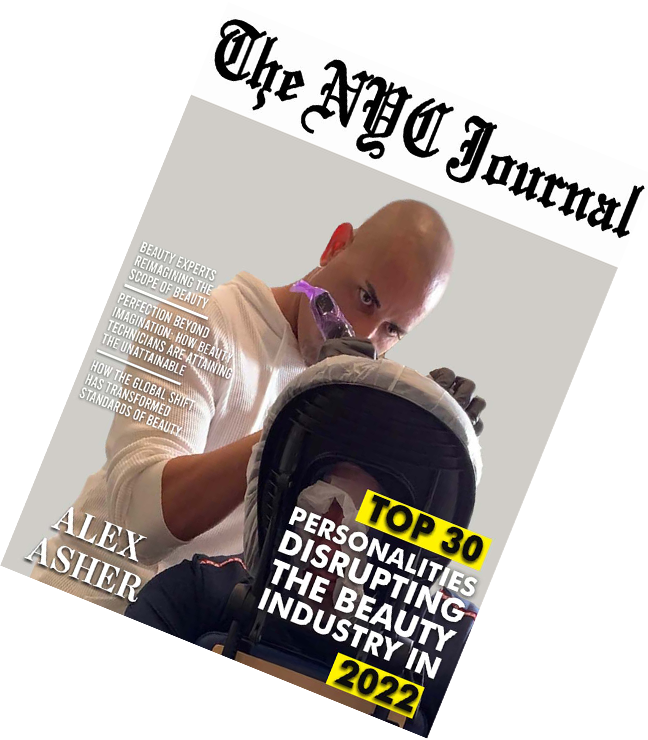 Discover Manalapan NJ's Premier SMP Clinic
VOTED BEST SMP STUDIO IN NEW JERSEY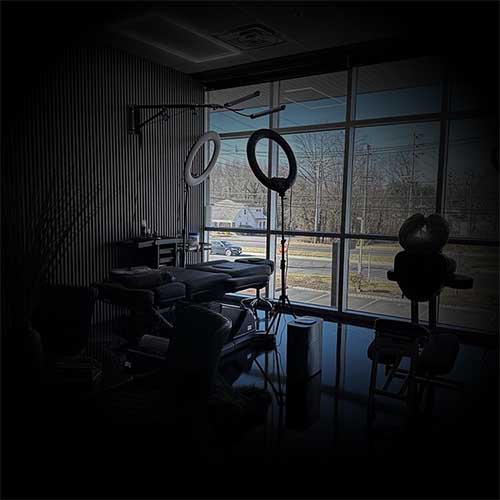 WHAT IS SCALP MICROPIGMENTATION (SMP)
A MODERN SOLUTION TO HAIR LOSS
With the use of some specialized tools, cutting-edge techniques, and pigments created specifically for this treatment, scalp micro pigmentation, often known as a hair tattoo, functions in a way that is quite similar to traditional tattooing creating the look of real hair follicles which eliminates the appearance of hair loss, thinning hair, and pattern baldness. Make an appointment for a free 30-minute consultation with one of our knowledgeable practitioners to learn more about how SMP can restore your confidence affected by hair loss, thinning, and pattern-baldness.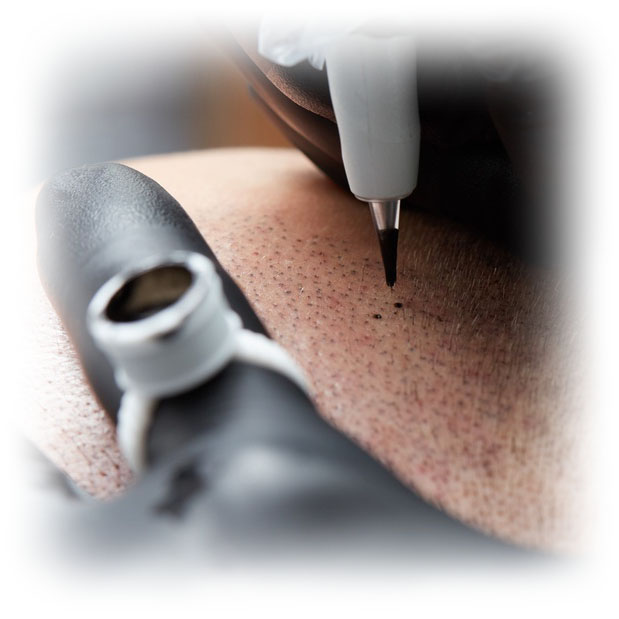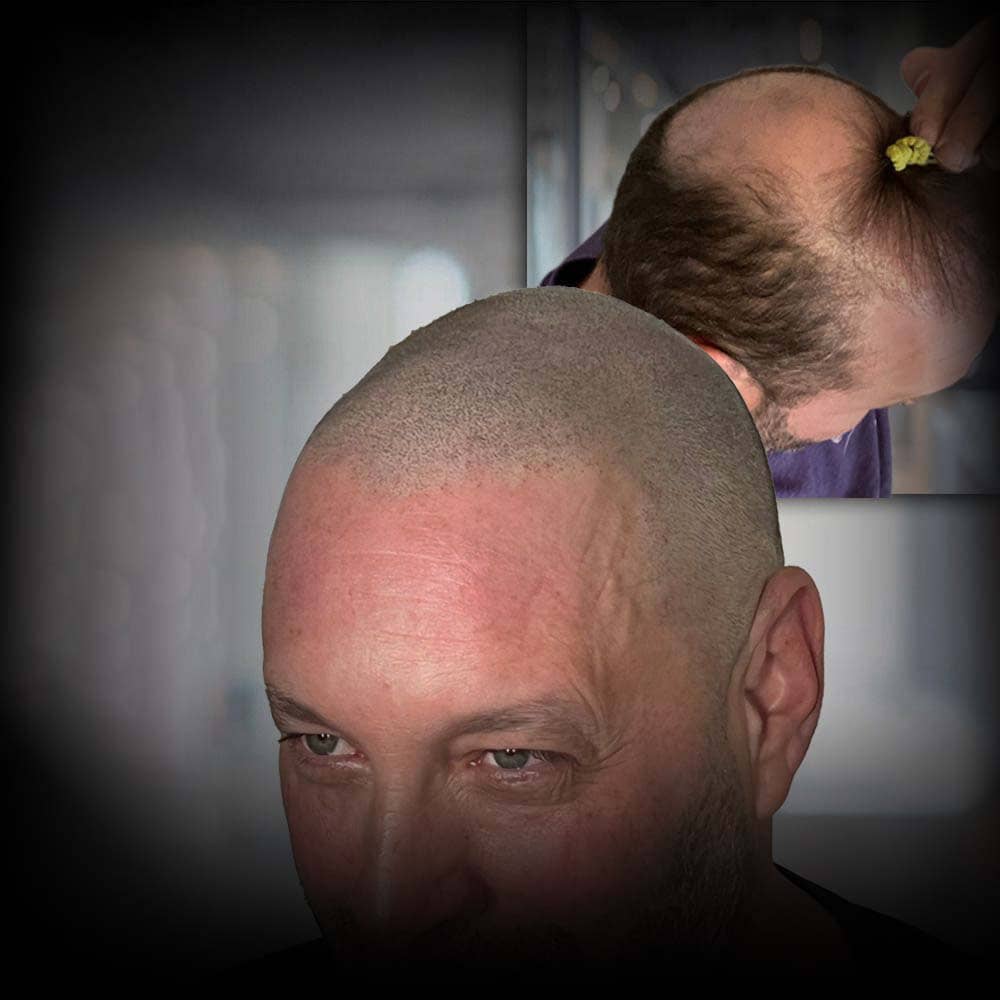 SCALP MICROPIGMENTATION
FOR MEN
HAIR TATTOOS TO IMPROVE YOUR HAIRLINE & CONFIDENCE
Male pattern baldness and hair loss in men can both be treated with SMP. Up until the invention of Hair Tattoos, there were no treatments that provided results that were actually guaranteed. At Scalps,  we are proud to offer SMP hair tattoo procedures for men who wish to correct the appearance of hair loss with safe, realistic, and instantaneous results every time.
SCALP MICROPIGMENTATION FOR WOMEN
REDUCE THE APPEARANCE OF
THIN HAIR FOR WOMEN
The only guaranteed method for women to get thicker, fuller-looking hair is scalp micropigmentation. Women may experience hair loss due to pregnancy, short-term stress, vitamin deficiency, or traction alopecia. By adding pigment to your scalp, scalp micropigmentation can help hide the appearance of thinning hair.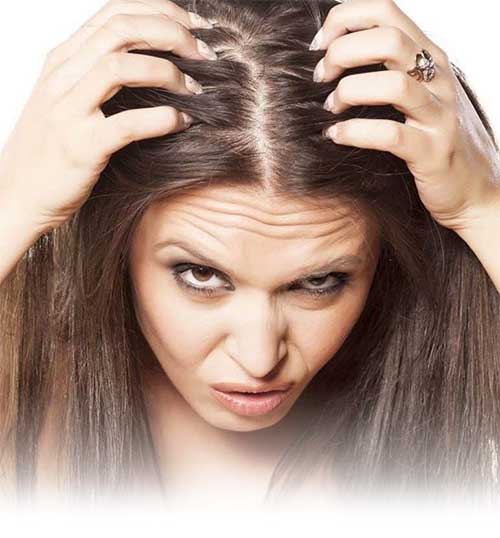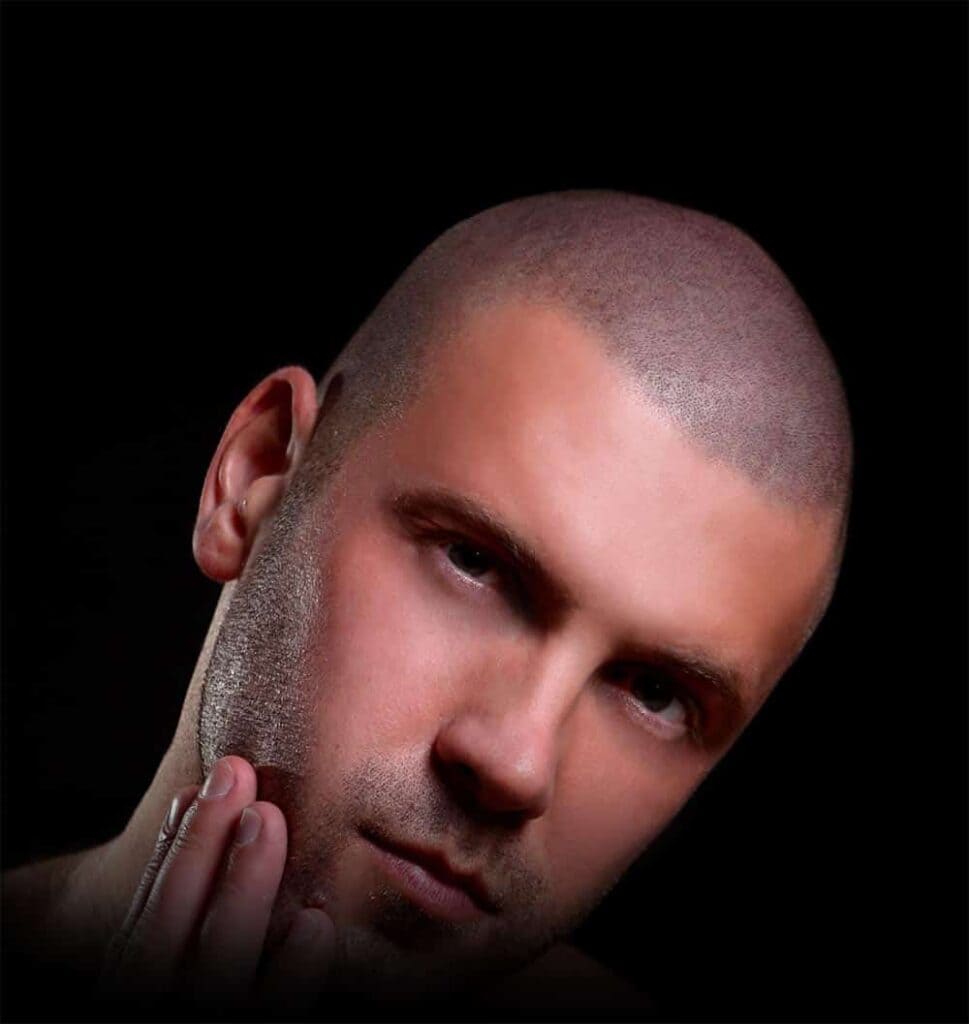 IS SCALP MICROPIGMENTATION RIGHT FOR YOU?
ANSWERS TO ALL YOUR HAIR LOSS QUESTIONS
Hair Tattoos (SMP) is the most effective method of restoring your hairline and reducing the appearance of pattern-balding. SMP is very similar to traditional tattooing, which involves using specialized needles & equipment to effectively insert tiny natural pigment particles into the scalp to create realistic-looking hair follicles. This results in a more natural-looking, fuller scalp. Request a phone consultation with a practitioner in our Manalapan, NJ office to discuss whether SMP is right for you.
If you're considering scalp micropigmentation, make sure the SMP artist you choose is licensed, insured, and adequately trained, as there are numerous things that may go wrong with this type of procedure. Our NJ SMP artists are all certified and trained to provide the best, realistic, and natural-looking results.
Click Here to search for your artist by name on the AAM website and know you're in excellent hands.
Award-winning artists and State-of-the-art clinics are just a few reasons you know you're in good hands. Find out why thousands have trusted us for their hair loss solutions.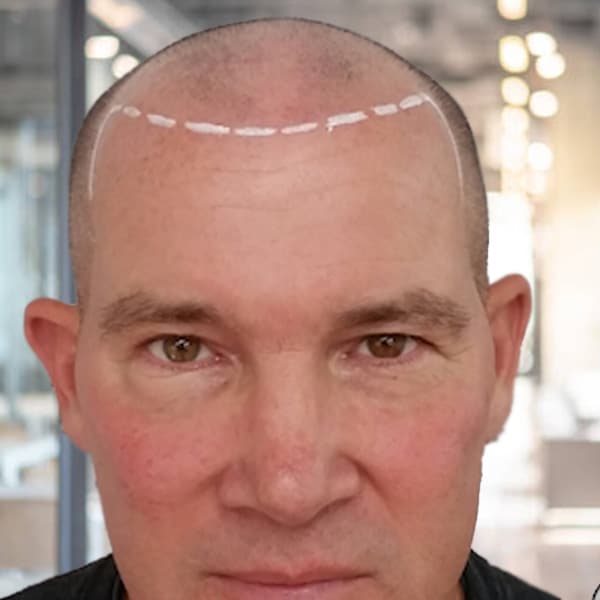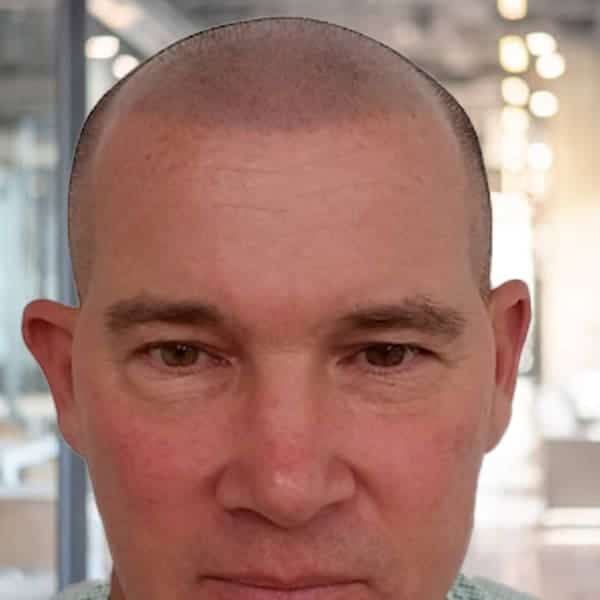 SCALPS ® | Scalp Micropigmentation Centers, Manalapan, NJ
348 Route 9, Suite D
Manalapan NJ, 07726
Monday : 9:00am – 6:00pm
Tuesday : 9:00am – 6:00pm
Wednesday : 9:00am – 6:00pm
Thursday : 9:00am – 6:00pm
Friday : 9:00am – 6:00pm
Saturday : 9:00am – 6:00pm
Sunday : 9:00am – 6:00pm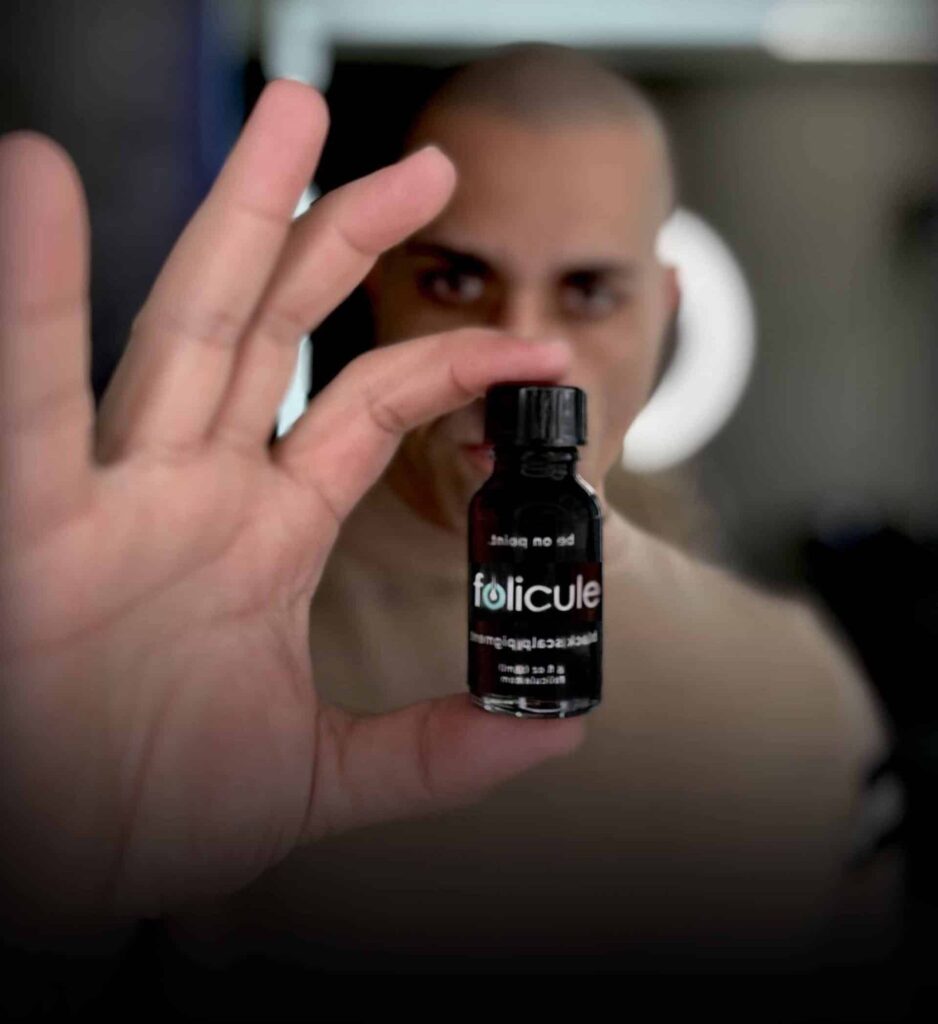 Whether you call it a hair tattoo, scalp tattoo or a scalp micropigmentation procedure, deciding on a provider is not an easy decision. Make sure the artists are using only the best equipment and products for your scalp micropigmentation procedure.
We know there's nothing more important than your appearance. That is why we focus our attention on the most natural-looking results possible. At Scalps®, we only work with the best artists and the best products that are designed specifically for scalp micropigmentation procedures.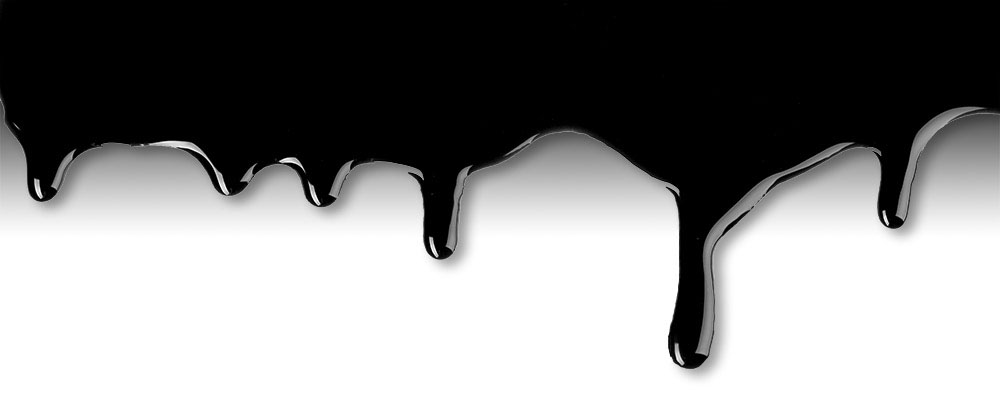 SMP Is An Art Not to be Left to Chance
CHOOSE YOUR SMP ARTISTS WISELY
Pointillism is a refined art form that serves as the backbone of scalp micropigmentation (SMP). Each dot is meticulously placed to create an illusion of depth and texture. While tattoo artists focus on lines and colors, and barbers on cutting and styling, neither is trained to perfect the intricate art of pointillism that SMP demands.
The profitability of this industry has enticed many barbers and novices to take quick training courses and set up shop. This surge in inexperienced artists has unfortunately led to a noticeable uptick in poor-quality work and client satisfaction at risk.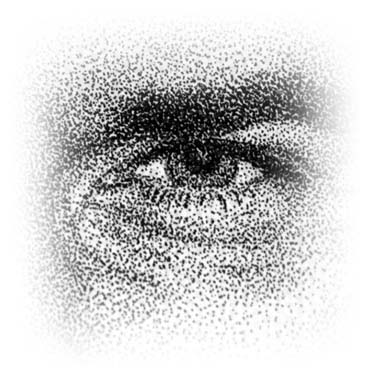 ACHIEVE NATURAL LOOKING RESULTS WITH SMP
In the realm of aesthetic treatments, achieving an authentic appearance is paramount. Sadly, many SMP results from less-trained artists can appear synthetic, detracting from the desired natural look. Properly executed scalp micropigmentation should mirror genuine hair patterns, providing a 100% authentic appearance that seamlessly aligns with your facial features. True natural hairline tattoos are an art form. Unfortunately, truly skilled artists who can deliver these genuine results are rare. With us, it's about the intricate details, ensuring you radiate confidence with an authentically replicated hairline.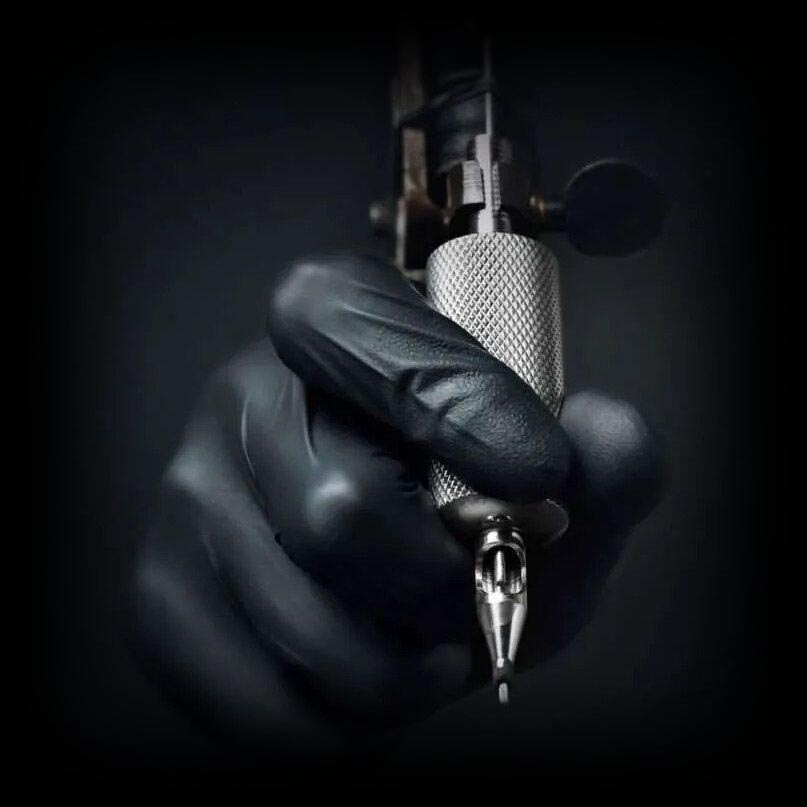 Flexible Payment Plans Start at $100 Per Month
Apply Now
With No Impact To Your Credit