HOW TO CHOOSE THE RIGHT SCALP MICRO PIGMENTATION ARTIST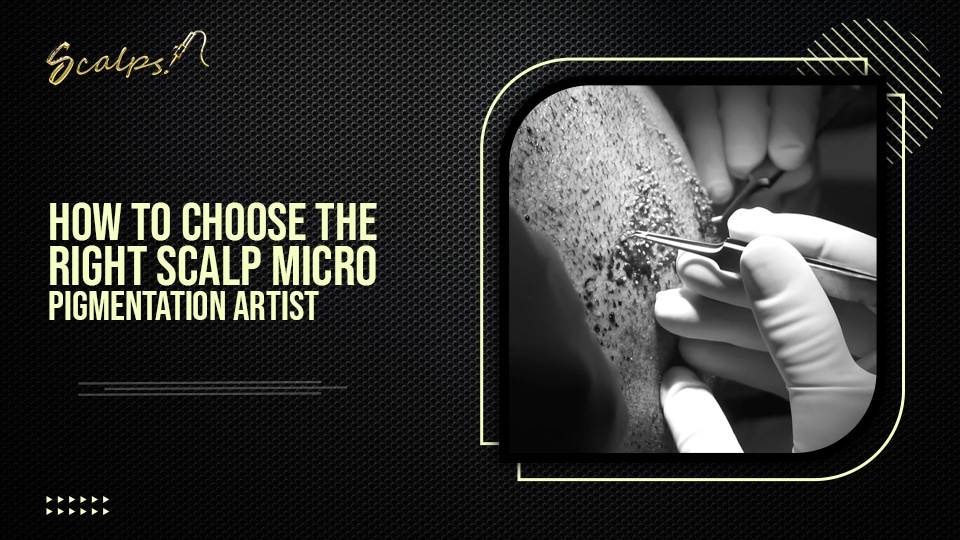 Scalp micro pigmentation is a form of tattooing used to create the appearance of hair on the scalp. The pigments are placed in the uppermost layer of the skin. It is a relatively new procedure and has become increasingly popular in recent years. The treated area will need to be re-touched every 1-3 years to maintain the results. When choosing a scalp micro pigmentation artist, it is essential to do your research and ask around for recommendations.
SMP is a permanent procedure, so choosing an experienced and reputable artist is essential. With so many artists to choose from, it can be challenging to know where to start. In this blog, we will provide tips on selecting the right scalp micropigmentation artist for you.
Tips to Choose the Right Scalp Micropigmentation Artist
Choosing to get scalp micropigmentation (SMP) is a big decision. Not only are you altering your appearance, but you're also choosing to trust someone with your appearance. That's why choosing the right artist is essential – someone you can trust to give you the look you want.
1. Making sure the short / buzz look is for you
You should determine what kind of results you are looking for. With micro scalp pigmentation, you'll finish off the treatment with a buzz-cut hairstyle. SMP can also help you create a new hairline according to your scalp and head size. SMP is best when you need a short buzz-cut hairstyle. So, if you want to keep your hair long, SMP may not suit you.
2. Experience level of the artist
Before committing to SMP treatment, you must check your micro-pigmentation artist skill level and background. You will want to choose a provider who has received extensive training for the best results. The right tool and techniques matter a lot for the best results of SMP. The experienced artist will perform the proper procedure and ensures that the pigment is placed correctly into the right layers of the skin. And in the end, you will get a sharp look and long-lasting results.
Be sure to check out reviews left by the previous clients of your chosen artist. Before booking an appointment for scalp pigmentation, this will help you select the right micro-pigmentation artist. Reviews are a surefire way to get a finer idea of ​​what other people might have experienced.
Where to Get the Best Micro Pigmentation
Once you have considered these various factors and comprehended what factors decide the best micro scalp pigmentation, then you will be able to choose the best artist for your micro pigmentation treatment. At Scalps, we have professional SMP artists who hold years of experience. We will fill your scalp with new hair, within your budget, along with reliable and long-lasting results. Contact us for a free consultation.